Top 10 Black-Owned Brands at Target this March!
Updated: Mar 21, 2022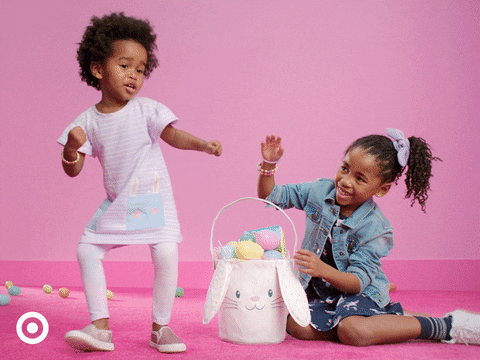 On the heels of Black History Month, Target has managed to produce a line-up of Black-Brands so good that even the Wally World babes are switching teams. This is what the Black Community has been waiting for! A company to understand that supporting Black goes beyond February. If you are new to shopping the red bullseye and their community initiatives, here is a brief recap. (Excerpt from https://corporate.target.com/article/2021/04/reach-guest-experience):
As part of the commitment, we (Target) plans to:
Increase the number of products from Black-owned businesses to more than 500 across our stores and online.
Spend more with Black-owned companies including marketing agencies, construction companies, facilities maintenance providers and others.
Establish new resources, including Forward Founders, a program designed to engage with Black entrepreneurs early in their startup journey and help them grow and scale their businesses in mass retail. Forward Founders was built on the success of our Target Accelerators program and co-created with Black entrepreneurs from its advisory council.
Needless to say, the TWB girlies are excited! There have been several brands released in the past 30 days. Here is a short list of 10 brands you should be on the lookout for this March.
1. Kazmaleje Hair Tools-- @kazmaleje
My opinion: Next-level hair tools. I cannot believe I did not have this in my lineup from birth. The brush is the best thing I have ever used. My hair is THICK and long, shawty. I can't have flakey, flex brushes on my team. There is also a pick and a comb that are better than any other hair tools you may have used in the past. The handles are a little slick when you are wet styling but overall Kazmaleje is worth the purchase.
Purchase here: Kazmaleje Hair Tools
2. Undefined Beauty--@undefinedbeauty_co
My opinion: My favorite thing about this brand is the fusion of plant magic! So far, I have tried the sun serum that is mineral-based (a huge plus!) and the Night Serum. The Night Serum is light and feels hydrating. The Sun Serum is not the usual sun screen texture. It comes out more like a BB cream. It worked for me on my first try but after going through my normal routine (cleanser, moisturizer, etc) I struggled with getting it to fade into my skin the way it did the first time. My mom is a few shades lighter than me and didn't notice anything at all!
Purchase here: Undefined Beauty
3. Curl Daze--@curldazehaircare
My opinion: YES PLEASE.
I was able to achieve a top-notch ridiculously defined, notorious twist-out using the gel. Nuff said. Purchase here: Curl Daze
4. Thread Beauty--@threadbeauty
My opinion: If you are obsessed with the lip bar then you should also be obsessed with Thread Beauty. Melissa Butler is the founder and CEO of both brands! She bodies,' Black Excellence'. Thread Beauty is meant to Target (haha puns are funny) the next generation of beauty baddies. The shade range is phenomenal and the price is on point.
Purchase here: Thread Beauty
5. Bomba Curls--@bombacurls
My opinion: The deep conditioner was great after dying my natural hair. My curls were hydrated and bouncy! Purchase here: Bomba Curls
6. Kyutee Nails --@kyuteenails
My opinion: Peel and stick manicures are perfect for those that like to change it up non-stop and a cheaper alternative to the traditional nail salons. I am heavy on my hands so, the nails lasted for about a week on me but were a life saver for a VIP trip I took last minute to DC. The colors were bomb! The green with the gold stripe are my favorite. Purchase here: Kyutee Nails
7. Glow Rx Skin --@glowrxskin
My opinion: Aht, Aht. You know how I feel about my skincare, I will let you know my opinion when I have used it long enough to see a change. If you are out here using things for two weeks and saying it does/does not work--STOP WASTING YOUR MONEY! YOUR SKIN NEEDS TIME!
Purchase here: Glow Rx Skin
8. G.L.A.M Body Scrubs--@glambodyscrubs
My opinion: The minimal ingredient list does it for me. The line was created by a mom whose daughter had very sensitive skin and eczema. She nailed this line. I have all of them lol
Purchase here: G.L.A.M Body Scrubs
9. Be Rooted-- @berootedco
My opinion: Be Rooted has been in Target for a while now but Jasmin, founder and owner of Be Rooted, has dropped several new designs on us and an undated planner!! Anything she creates is a must have.
Purchase here: Be Rooted
10. PLAY PITS (AND THE CROWD GOES WILD!!!)-- @playpits
My opinion: Natural deodorant that actually works on my funky kids--SAY LESS.
Purchase here: Play Pits
So--What are we getting first?! Everything? I won't tell.